2016 Triathlon Couple raise money on their wedding anniversary
---
Local Couple raises funds by completing the Triathlon tied together
On the 2nd May John and Janet Cahill celebrated their 25th wedding anniversary by completing the Tadcaster Triathlon.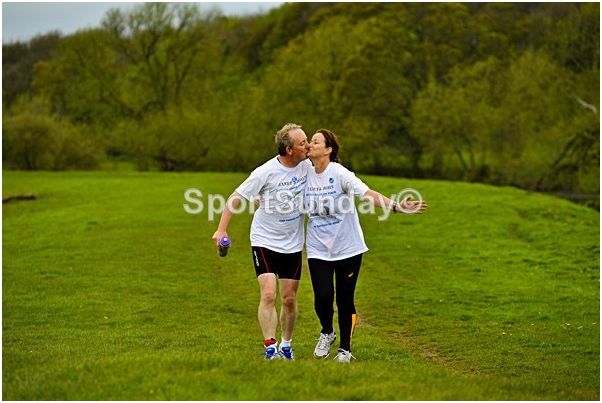 However the couple decided to complete the 400m Swim, 14km Bike and 7km Run attached to each other.
The swim section was completed by Janet doing breastroke arms and John doing breastroke legs, holding onto each other. The bike section was completed on a tandem and the run section was completed by holding hands.
The couple completed the race in a time of 1 hour and 40mins which is actually faster than some of the normal participants.
John and Janet have completed Triathlons previously and this year they were raising moeny for specialist disability equipment for users of the Willing and Able session at Tadcaster Swimming Pool. In total John and Janet have raised £1207.50.
Chris Porter, Facility Manager said "It's fantastic that John and Janet completed the race in such an unsual event. They have raised alot of money that will be help to imprive the lifes of disabled customers using the facility."
Anyone interested in taking part in next years Triathlon on Monday 1st May should visit www.pdsportsmanagement.co.uk
---